UMS is a Google Cloud Partner and has Google Technologies in its DNA right from its inception. UMS offers valuable solutions using Google's Products like
Google Suite
(formerly Google Apps),
Google Cloud Platform
and
Chromebooks
. We've moved 1,00,000+ users to Google Suite across 800+ customers with largest being of 60,000+ users.
Besides, UMS is the only company in the world to offer WhatsApp,  IVR, Cloud Telephony, Call Centre Software, Call Recordings, Calls, Missed Calls and PBX over Google Sheets itself. In fact, we have a patent pending product line over Google Sheets and Telephony.
Current Pain Point
Current Cloud Telephony Services suffer from at least one of the following:
not easy to use
not customizable without a developer
not scalable, reliable or secure
requires additional integration with CRM/ customer systems adding to cost
the pricing isn't transparent with various pricing components: setup fee, number rental, per call minute fee, integration cost, additional features cost etc
Solution
We are the pioneers to offer customizable If-This-Then-That Platform for Business Communications with a pricing calculator that's available on our website; one can see what one has to pay transparently over our website itself. This combined with the ease of use of Google Sheets makes our product line unique.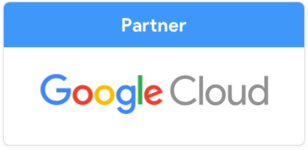 Being Google Cloud Partner, all of our products are based on Google Cloud Platform which ensures scalability, reliability and security.
All our products focus on the following:
Streamlining Operations and Customer Communications over Google Sheets or CRM

Analytics, monitoring and tracking of agent performance easily

Customizable, Integrable with any system

Simple "Pay For Solution" pricing

Ease of Use with interface as simple as Google Sheets
Our Leadership Team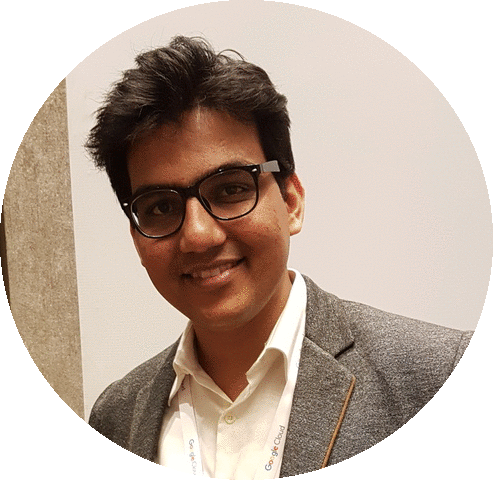 Shashank
An ex-BITSian and Xoogler who enjoys rolling up his sleeves to tackle all challenges that come his way. He is the backbone of UMS and likes to sit with his team more than his cabin. He is a great person who's always ready to help everyone. He likes travelling and is a Foodie. He is always filled with energy & you won't find him tired even at the end of the day. He is futuristic and always thinks for the betterment of the employees. He always helps and guides UMSers which in turn helps them flourish. He is fun to be with and even if he is "THE BOSS", doesn't act like one.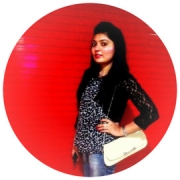 Vasundhara
Vasundhara takes care of everything that we all UMSers put together can't. Her caring and understanding nature is distinguishably identifiable. She can never sit idle and believes strongly in learning new things from everyone and everything she comes across. Her extreme curiosity never allows her to live without knowing something new she comes across. She believes in learning every day and loves talking to people as much as she's shy to talk to folks she's yet to get acquainted to. On the personal side, she has such a loyal friend-following that her friends work for her even in the middle of the night. Very sweet and friendly by nature, we all enjoy her company.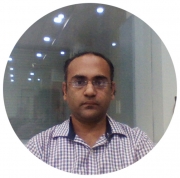 Sachin
Sachin, has over 14 years of rich technology experience in managing clients, projects and development teams. He brings to UMS all the great experience of what works and what doesn't. Has Good listening & understanding skills, great at risk management and very friendly with bubbling new ideas.