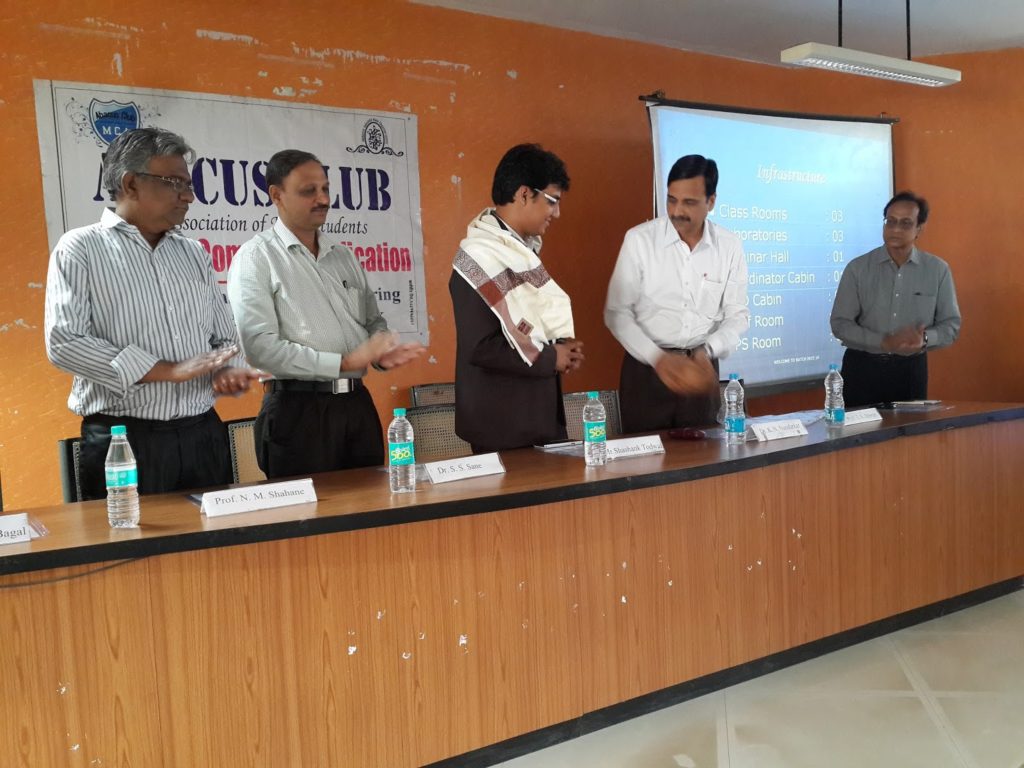 Welcome function of KKW College
Welcome function of MCA students at K. K. Wagh College, Nashik
A welcome function for the 1st year MCA students was organised on 28th July, 2015 by K. K. Wagh Institute of Engineering Education & Research, Nashik which is one of the most prestigious groups of institutes in Nashik. The institute is approved by All India Council of Technical Education (AICTE), New Delhi and Government of Maharashtra, and is permanently affiliated to University of Pune. The institute is adjudged as Grade 'A' by Government of Maharashtra.
Director of UMS Tech labs, Mr. Shashank Todwal was invited as the Chief Guest at the event.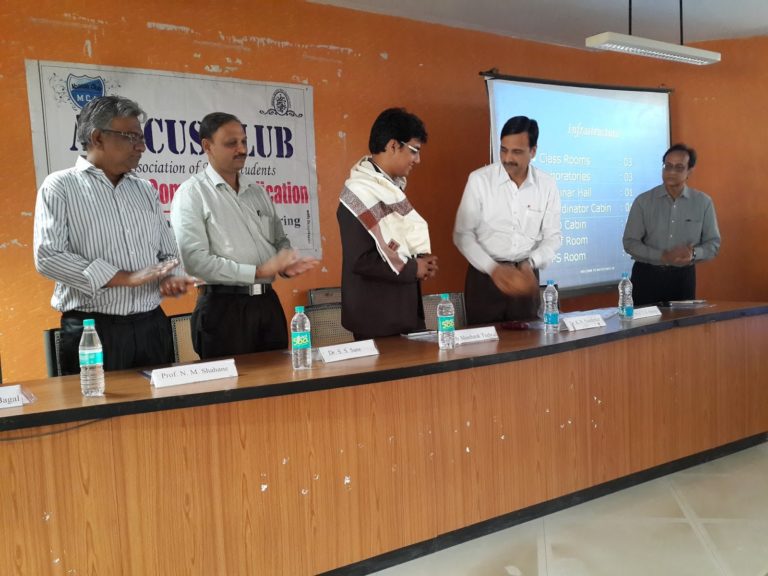 Mr. Shashank Todwal being falicitated by MCA department
He was introduced to the audience and warmly welcomed by the Head of Department, Prof. Dr. S. S. Sane and was felicitated by other staff members. Mr. Shashank Todwal after made an encouraging interaction with the new as well senior students. He shared some of his past experiences and introduced the modern technological needs of the businesses. He also gave a brief introduction about the IoT (Internet of Things). The Internet of Things(IoT) allows objects to be sensed and controlled remotely across existing network infrastructure,creating opportunities for more direct integration between the physical world and computer-based systems, and resulting in improved efficiency, accuracy and economic benefit. His speech also focused on to make the newly enrolled students aware of what is going on in the industry presently and their bright future in the industry as they embark upon a wonderful journey of MCA. His enthusiastic words made the fresher and senior students confident that some of them came forward to share their thoughts.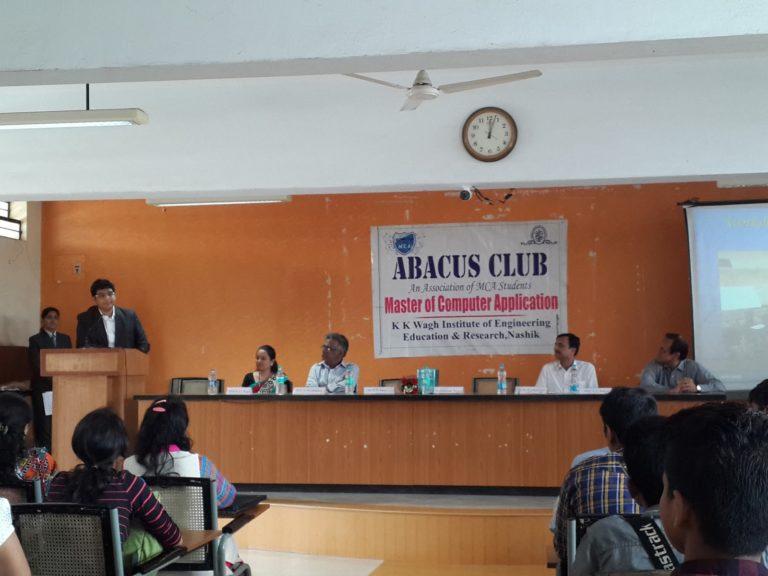 Mr. Shashank Todwal sharing his valuable thoughts and experiences with students
The event concluded with a thanksgiving note and a warm round of applause from the audience.