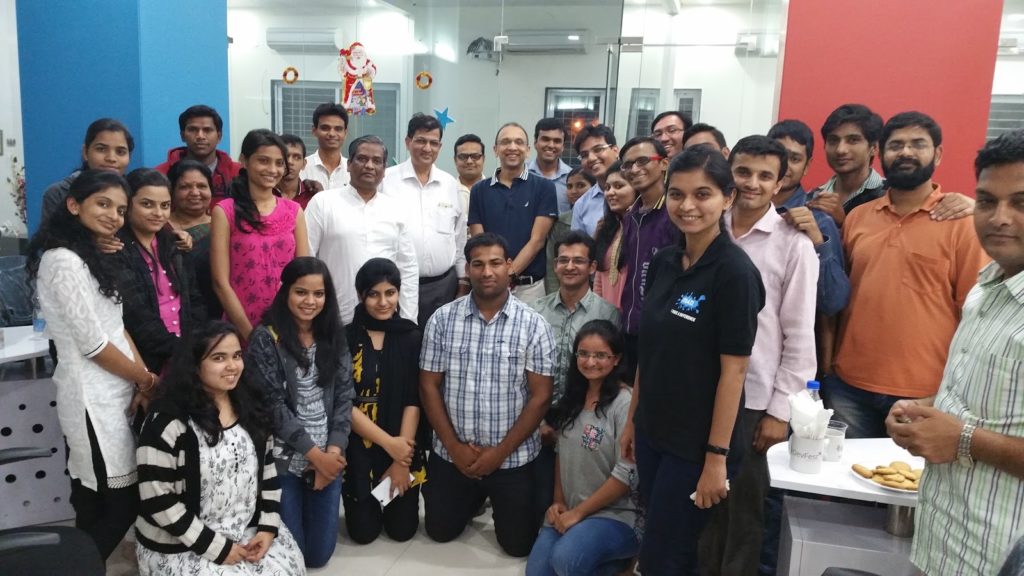 Vipassana Session
Vipassana Session held at UMS with Mr Gaikwad and Mr Shrirang Sarda
Work can be a stressful place and employees may find themselves with more responsibilities. Our CEO & Founder of UMS Tech Labs Mr Shashank Todwal strongly believes that healthy and energised employees helps to build a great place to work, leading to the organisation's success & also helps individuals to de-stress themselves .
Vipassana (which means to see things as they really are, is one of India's most ancient techniques of meditation) session was arranged for UMSers.
We also had with us some great personalities Mr Shrirang Kisanlal Sarda (Heads Sarda Group) and Mr Gaikwad (heads Gaikwad's Academy)
Mr Gaikwad gave us a session through which our employees could observe themselves and try to antidote from stress, anxiety, anger, depression and a lot more.
During this session we had 10 min meditation which rejuvenated us from all the surrounding disturbance and generated self awareness which was silent yet a powerful sense of presence.
UMSers also had a very interesting and informative interaction with Mr Shrirang Kisanlal Sarda wherein he was quizzed with questions on how he manages his various business.UMSers got very motivating and inspiring answers.