This is part of our dedicated team who work day-in and day-out together to bring the most amazing technologies for our customers for a digitally connected world.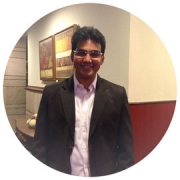 Shashank Todwal
Founder, CEO
An ex-BITSian and Xoogler who enjoys rolling up his sleeves to tackle all challenges that come his way. He is the backbone of
UMS and likes to sit with his team more than his cabin. He is a great person who's always ready to help everyone. He likes travelling and is a Foodie.
He is always filled with energy & you won't find him tired even at the end of the day. He is futuristic and always thinks for the betterment of the employees. He always helps and guides UMSers, which in turn helps them flourish. He is fun to be with and even if he is "THE BOSS", doesn't act like one.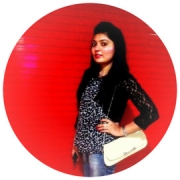 Vasundhara
Operations Manager
Vasundhara takes care of everything that we all UMSers put together can't. Her caring and understanding nature is distinguishably identifiable. She can never sit idle and believes strongly in learning new things from everyone and everything she comes across. Her extreme curiosity never allows her to live without knowing something new she comes across. She believes in learning every day and loves talking to people as much as she's shy to talk to folks she's yet to get acquainted to. On the personal side, she has such a loyal friend-following that her friends work for her even in the middle of the night. Very sweet and friendly by nature, we all enjoy her company.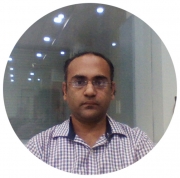 Sachin
Product Manager
Sachin, our Products Head has over 14 years of rich technology experience in managing clients, projects and development teams. With over 9.5 years at Tech Mahindra and then in leading IT companies, he brings to UMS all the great experience of what works and what doesn't. Has Good listening & understanding skills, great at risk management and very friendly with bubbling new ideas.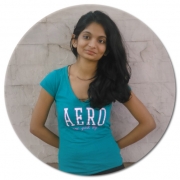 Drashti
Software Developer
Drashti is in our development team. She is serious about her work and a quick learner. She is a frank and straightforward person. Though shy, she will always give you an honest opinion when asked for one. She loves solving puzzles and Rubik's Cube thus has a strong logic which reflects in her coding/work. A typical teen girl at heart, she loves reading, romance and watching teen drama. A "Never say No" attitude is what makes her different.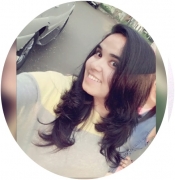 Sayali
Software Engineer
Sayali is a Software Engineer by profession, but a trained clasical singer by heart. She love's exploring places, trying different cusines.Her effortless working sometimes creates doubts in minds of people of being "relatively free". Lol if jokes apart.She is a fun loving person and a key member to ride UMSers which people appreciate.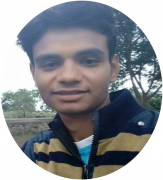 Swapnil
Software Engineer
Swapnil is silent by nature, yet a practical person who knows how to take risks and can solve issues with his thoughtful ideas. He works with our development team. He also possesses a great interest in cricket and is a stupendous player. Other than sports he is also a Tech freak who loves to study and learn about new upcoming technologies. Loves to travel to different places and is also a nature lover.

Uday
Software Engineer
Uday is a developer, for whom Logic is all that works. He has a zeal for and whenever he gets time, he loves to build new stuff and exploring new spheres in here. He has always been enthralled by the WEB. He cracks worst PJ's! Apart from being a Techno Junkie, he always refurbishes himself with the latest trends. He is a Blogger by passion. He blogs about all niches in technology. He is very adaptable by nature. His love for cars & rigs keeps growing!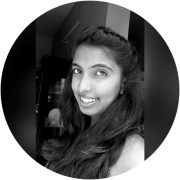 Nikita
Software Developer
Nikita is someone who can talk all day and make sure not a single day goes dull or boring in UMS. She works with our development team. "Eat, Code, Sleep, Repeat" is her ultimate funda. "Surprising others" can be called her hobby and food is her passion, she can eat anything anytime, anywhere. She has the eagerness to contribute the new artistic and innovative ideas in her mind. Deals with the most stressful situation with utmost calmness and a wide smile. A humorous and amusing person who is ever ready for any adventure, challenge, plan or party.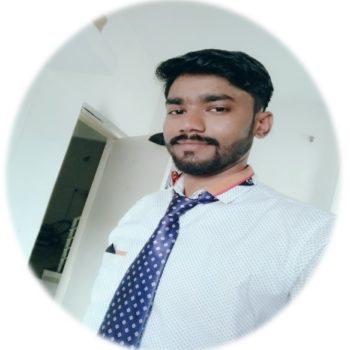 Vishal
Android Developer
A source of positivity, Vishal loves to be optimistic about every aspect of his life. He strongly believes in self-improvement and likes to be updated about new and upcoming technologies and things. His passion lies in Coding and solving issues around it. They say he is a little emotional as he is very friendly and caring by nature. Some of his hobbies include farming and playing cricket. He loves to work in a team and has the ability to adapt to situations and is very hardworking.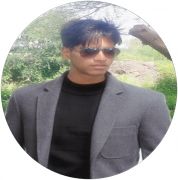 Rahul
Software Engineer
Rahul is very logical in terms of coding, his favourite pastime is to try hands on various tricks in coding. He has a unique way to give logical reasoning to people. He loves cricket and his favourite player is Virat Kohli. He always has his best behaviour on and works very silently with a lot of attention to detail.