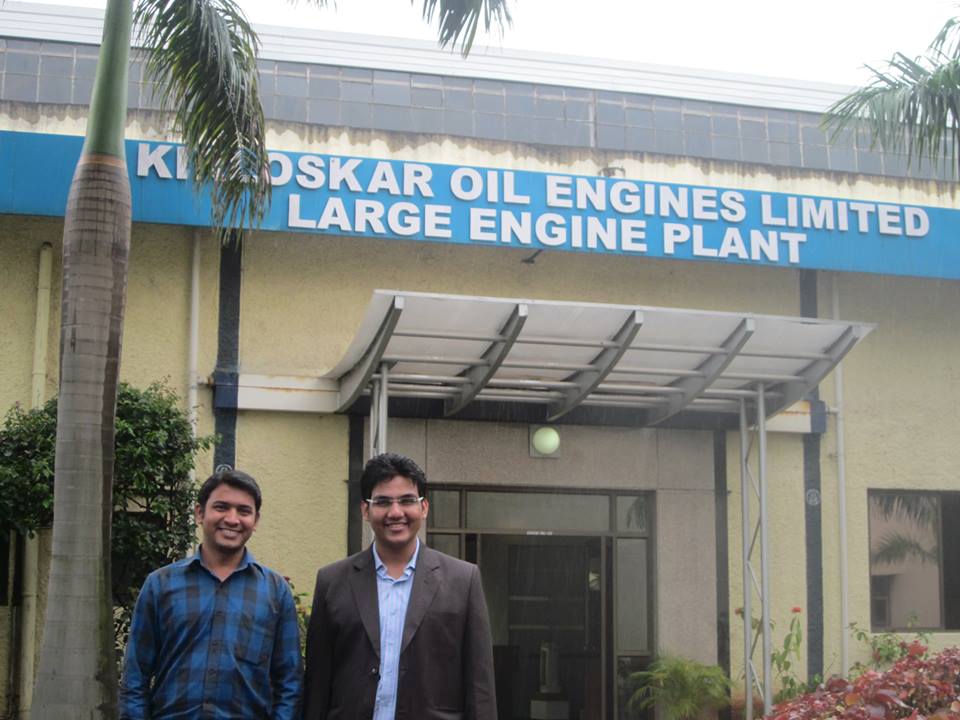 Kirloskar Vasundhara International Film Festival
UMS Tech Labs invited to Kirloskar Vasundhara International Film Festival by Kirloskar Group
As part of the Vasundhara Environment protection / Green initiative, Kirloskar Industries Ltd. arranged an International Film Festival at their Large engines plant in Ambad, Nashik. As part of this initiative, representatives from most large companies from all over Nashik were invited for sharing their experiences and encounters with green technology.
Companies such as UMS Tech Labs, Kirloskar, Khandbahale.com, Thyssenkrupp, Bosch, Samsonite and Mahindra & Mahindra were invited for this event. These companies showcased their various green initiatives which they have implemented in their plants as well as for their customers. The manufacturing sector companies like generally showcased water conservation projects and tree plantation drives conducted in and around their plant sites.
Companies like Mahindra & Mahindra and Bosch demonstrated how they have innovatively implemented rainwater harvesting projects to reduce their fresh water dependence by up to 77%. The Mahindra Nashik plant is amongst the most water efficient plants in the entire Indian automotive industry. They also shared about their tree plantation drives with the audience.
Thyssenkrupp, apart from their rainwater harvesting efforts, went a step further and involved people from villages around their manufacturing facility for a tree plantation drive. They also implemented usage of renewable energy in the form of Solar panels and agricultural biomass waste to partially replace their energy needs.
Khandbahale.com demonstrated how their multi-lingual, multi-disciplinary online dictionary service is helping over 6 crore users worldwide move their dictionary needs online and thereby saving tons of paper, and by conjunction, trees, water, and energy.
UMS Tech labs also demonstrated how they are doing their bit for the environment in small ways.
The CEO, Mr.Shashank Todwal along with his associate Mr.Pankaj Wahul used this opportunity to showcase their various green initiatives implemented in their own office apart from those which they have implemented for their customers.
The UMS Tech Labs office is a totally paperless office which helps save paper in large quantities. To implement this paperless office operation, a lot of processes have been made electronic only. Everyday office tasks of creating / sharing documents, issuing invoices to customers, managing the calendar and meetings etc. have all been moved to the cloud for anywhere-anytime access.
Another initiative of UMS Tech labs is Bring Your Own Device. By implementing BYOD, the company ensures most optimum hardware utilization by the staff. By eliminating the need for multiple devices at home and office, E-Waste generation can be effectively halved at this stage itself. By combining this with the Power of the Cloud, hardware upgrades can be put off for later, effectively improving the hardware reuse factor further. This can be achieved effectively since it is not a raw horsepower of the machine which is important for our operations. Since most operations are based on the cloud, for performance improvement of our machines, the hardware upgrades are actually carried out at the server side whereas all we need to have is a modern and compatible browser.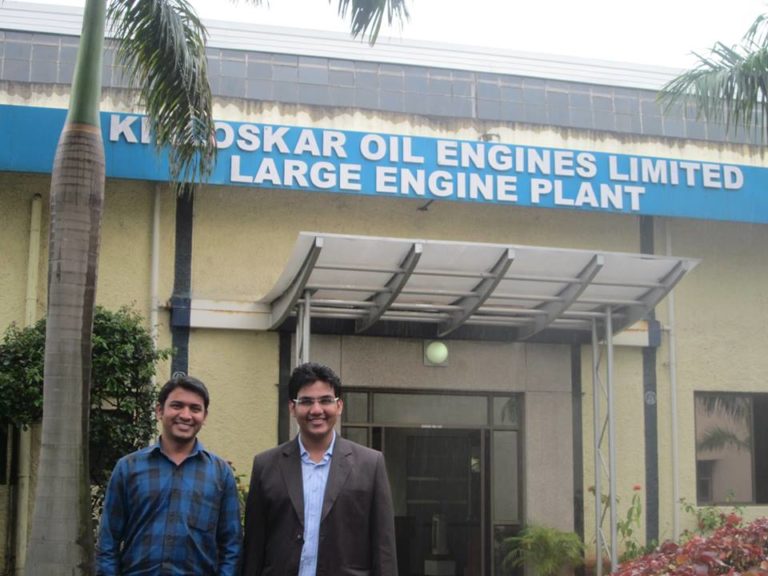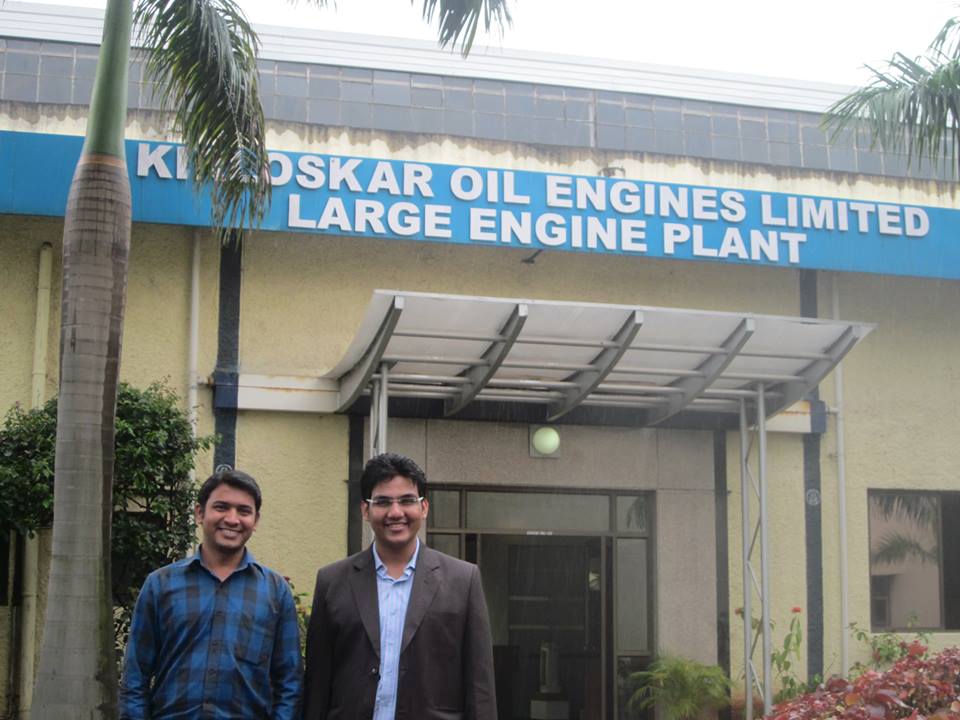 UMS Tech Labs may be a small company by itself, but its customers are much larger. By utilizing the potential of Google cloud apps, UMS Tech Labs has developed many applications which allow their customers to be greener in their operations by using our end-to-end solutions. Some of these software solutions are detailed as follows:
Automated Telephone Interview System:
Automated Telephonic Survey App essentially replicates the process detailed in the above process but for a slightly different application. What this solution offers is the ability to take your surveys from the phone directly to the cloud.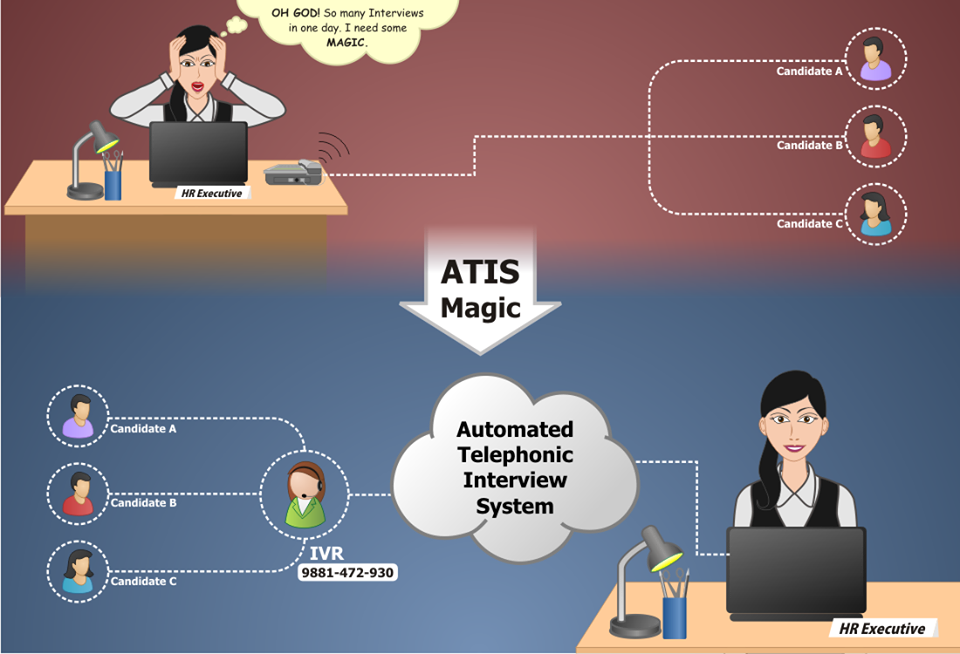 Automated Telephonic Survey App:
Automated Telephonic Survey App essentially replicates the process detailed in the above process but for a slightly different application. What this solution offers is the ability to take your surveys from the phone directly to the cloud.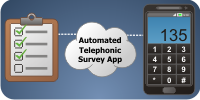 The surveying company can setup their survey online and the automated system will make/receive calls on your behalf to record responses to your survey directly to the cloud. Even though the responses are stored on a cloud-based system, the participants of the survey need not be connected to the internet. This application is specifically designed with this fact in mind that not everybody has always on internet connectivity. The survey participants only have to pick up their phones and dial a number, or alternately, the system will call the participants and record their responses on the phone itself. The phone required on this system need not be a high-end smartphone, any simple phone, even a landline, is enough for this system to give satisfactory results.
By leveraging automation and cloud technologies, the system effectively eliminates the need to waste paper on your next survey. Instead, the same operation can be given out to the system reducing effectively reducing the time and money required to complete the operation, saving your company, money and the world, unnecessary chopping of trees.
UMS Tech Labs specializes in Google Suite (formerly known as Google Apps) implementation and migration of corporate operations. We are also Authorized resellers of Google Suite (formerly known as Google Apps) and Google Postini services. With Google Suite (formerly known as Google Apps), your organization can save a lot of avoidable IT and software costs apart from being much greener than conventional client operations. Google cloud data centres typically use just 50% of the energy as compared to conventional Data Centres due to Google's continued efforts at optimization of its processes.
Overall, the event was a resounding success with the stalwarts of the industry sharing the details of the good work they have been doing in the field of environment conservation. With the shared pool of knowledge, all the participants present were exposed to new innovative ideas in the field of greener technologies and environment conservation.