Just Eat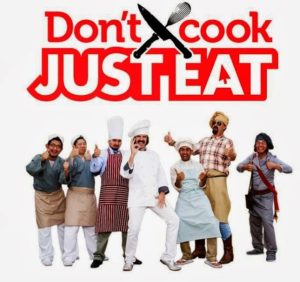 Abhishek Mandal,
Head – Operations, Justeat.in, Bangalore
"UMS Tech Labs has been great to work with – very efficient and professional in its services. Right from understanding the exact needs to pro-actively following up till the completion of the project, UMS Tech Labs scores on all fronts. A competitive advantage we intend to keep with us. Highly recommended."
JUST EAT started on July 26th, 2006. Back then it was known as HungryBangalore. It is said that the best ideas are those that are born out of personal experiences. And it was one such experience from which Ritesh Dwivedy (the founder and CEO), alumnus of IIT, Kharagpur started Just Eat. With hunger pangs hitting his stomach hard, he searched online for good restaurants to order in from, during a late night working session. But as luck would have have it, no such information was available online. And that's how the idea of starting an online food ordering portal came to him.
HungryBangalore was renamed as HungryZone to cater to markets apart from Bangalore, and  on 2nd August, 2008, HungryZone became a registered company under Achindra Online Marketing Pvt Ltd, with a  partnership of over 400 restaurants in its kitty. They received their first round of funding during this time from the Indian Angel Network. This new investment capital helped us to gradually expand into other cities by further developing our business on a larger scale.
A significant development occurred on 17th January, 2011 when HungryZone announced a partnership with Just-Eat, the leading online portal for ordering food takeaways. Just-Eat bought majority stake in HungryZone, and was thereafter renamed as JUST EAT India.
JUST EAT India is presently a team of around 150 employees, headquartered in Bangalore with branches in Delhi and Mumbai.
1) What problems did you encounter which led you to use our Virtual EPABX product?
– The primary difficulty that we faced was lack of timely response. Once the customers places an order, the expectation is to get food within 30-45 mins. But if it exceeds the estimated time, then it poses a problem and a barrage of phone calls. Being a service provider in the food sector, we wanted a solution that would get the customer food on time, while doing away with the number of calls.
2) Do you see any real time benefits of the product after using Virtual EPABX?
– Definitely! Previously when a customer called JUST EAT to place a food order, we would call the restaurant first and then confirm with the customer. So that is two calls and higher costs. With a solution like UMS, we were able to reduce the number of calls, and even provide customers with an automated helpline that provided the extension number of each restaurant. So all the customer needed to do was call the extension and know his order status.Thus, customers had a better user experience, while JUST EAT could save on more costs.
3) How much of your work load has reduced due to Virtual EPABX?
– Since November 2013, that is, from the time that we started using Virtual EPABX, we have observed a 60% reduction in overall support calls, and even our track order feature on our website has seen greater usage.
4) How many Restaurants and their data has been uploaded on the Sheet?
– We have updated around 2620 restaurants
5) Is it Helpful for repeat business or we can say for retention of Customers?
– There is a very thin line between an angry customer and a hungry customer. Hungry surfers, as we call them expect food to be delivered within minutes and any delay is considered a huge mistake. So we need to process orders fast. Since the usage of Virtual EPABX, we have seen a 30% increase in repeat orders. With more and more people using the track order feature, we have been able to reduce delay and brought in greater efficiency.
6) What problems did you encounter which led you to use our Bulk Personalized SMS's product?
– We have over 2600 restaurants on board. We have various payment options like COD, and vendor payments which have a 7-15 days payment cycle. The general feedback that we used to get from vendors is that they never received notification on payments. And it was a tedious task for JUST EAT to repeatedly send these notifications, UMS helped us in this with defined variables on Google spreadsheet.
7) Do you see any real time benefits of the product after using Bulk Personalized SMS's product?
– Yes, it has worked wonders for us. Just one click, and the job is done. In terms of accounting it is fast, error-free with one script and custom message. We are sure it will work wonders for other companies as well.
8) Would you recommend UMS and its products to other Customers and Why? Any in particular Reason?
– The UMS solution has helped us improve customer experience. The team has helped us resolve issues in minutes.
9) Any personal feedback?
– The Google spreadsheet interface is user-friendly. There is no need to use multiple steps for one function (edit/delete). It would be good if the data is up to date, and can be used by anyone without prior knowledge of it. The simple rule of KISS needs to be followed while sending out 2000 smses in just 30 secs (Keep it simple and short).
| Sr. No. | Questions | Points on 10 |
| --- | --- | --- |
| 1 | Ease of use (on interface) | 10 |
| 2 | Benefits | 10 |
| 3 | Reliability (Correctness) | 9 |
| 4 | Response time for deployment/ support (waiting time) | 10 |
| 5 | Rate the product in Totality | 10 |
We would like to thank Mr. Abhishekh Mandal from Just-Eat to have chosen us and are very happy to share the valuable relationship that the above feedback testifies.