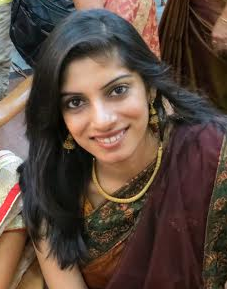 Jhatkaa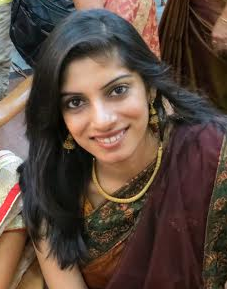 Keerthana Chandrashekhar
Jhatkaa.org, Bangalore
"Highly reliable, Extremely friendly and very efficient.
UMS puts the needs of the client first before anything."
Jhatkaa is a new campaigning organisation committed to build grassroots citizen power across India in effective and innovative way enabling people to act as the tipping point on an issue.
Jhatkaa collaborates with civil society to engage citizens to hold corporate, cultural and government leaders accountable in real time at key decision moments through various digital communication platforms.
Business Scenario:
Being an entrant to the industry and not a hardcore techie, Jhatkaa faced a challenge of not only choosing a reliable solution but to use the same was also a matter of great concern. Jhatkaa wanted to reach out to masses through an efficient way, where cost and scalability were the factors of prime importance.
Solution offered by UMS:
UMS deployed one of its most cost effective solution: Missed Call to IVR which came as a well-timed solution to Jhatkaa. These solutions work on a Google Spreadsheet which offers the following benefits to the user:
Super-easy to use

Cost-effective (free for public)

People can simply give a free missed call and the system shoots back a IVR call asking for relevant inputs (Press 1 for "abc", Press 2 for "xyz")

Time saver

Scalable

Multilingual IVRs
After using Missed Call to IVR for over a couple of months, Ms. Keerthana was kind enough to give her valuable time and feedback for our product Missed Call to IVR.
1) How are you using our product?
– We are usingMissed call to IVR for long running campaigns, like local municipalities for fixing the roads, for which we have received a lot of hits on the internet.Through Missed Call to IVR, the entire campaign runs completely on mobile. Since the campaign was meant majorly for Kannada speaking people, we created Kannada IVR which turned out to be longest campaign.
2) What was the problem that you were facing which led you to use our product?
– We don't have a tech team, we are just a startup organisation and the girls are not well versed with technology. Through mobile, we were able to send English text messages only, so there was no way to reach out to Kannada. We got the solution – Missed call to IVR.
 We are going to replicate it in other states as  well. It has been a worthwhile investment which is important, which helps us to reach out the cycle. We got into Kannada News Channel. Most important advantage which served as a major contributor to our campaign was Missed Call which is completely free. The inclusion of lower economic bracket was indeed useful.
3) Do you see the real time benefits of the product after using it?
– We were able to reach out to far larger audiences than what we could achieve through website/ mobile platforms which also means we can run more campaigns in Bangalore in near future.
4) Would you recommend UMS and its products to other customers?
– Definitely I will, as it worked flawlessly. Lot of people called in, at no point there was any breakdown, it didn't stop working at all, for organisation like us who don't have a tech team, we could rely on product entirely. It functioned well for us.
 Shashank was aware of the fact that we are not tech team, he devised a great solution to us. We would recommend for people who run campaigns where IVR could be used.
We are very happy with the deployment, you guys worked in the weekend as well as were proactive, we'd recommend it completely.
5) Your personal feedback?
– The product was super easy as well as user friendly and we didn't have a tough time. From the word go, you guys fixed our problem and it ran flawlessly.
6) Was the product helpful for campaigning?
| Sr. No. | Questions | Points on 10 |
| --- | --- | --- |
| 1 | Ease of use (on interface) | 9 |
| 2 | Benefits | 8 |
| 3 | Reliability (Correctness) | 9 |
| 4 | Response time for deployment/ support (waiting time) | 10 (Team gave us in a week time) super recommend |
| 5 | Rate the product in Totality | 9 |
We would like to thank Ms.Keertana Chandrashekhar  from Jhatkaa to have chosen us and are very happy to share the valuable relationship that the above feedback testifies.