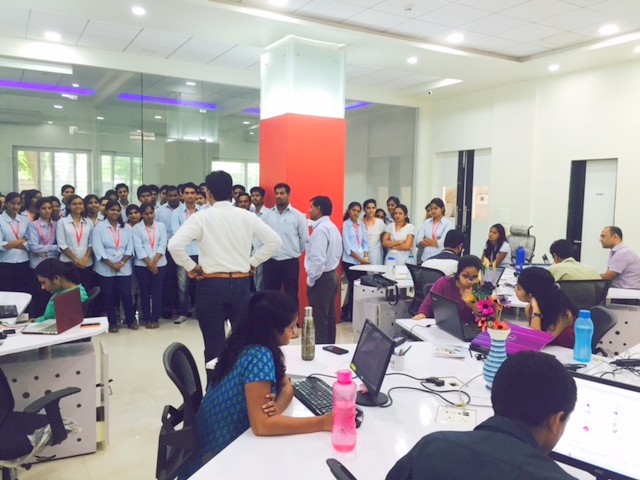 Industrial Visit of KBT College
Industrial Visit of MCA department students from KBT College of Engineering, Nashik

5th November, 2015
Nashik
An exciting, joyous & knowledgeful Industrial Visit of MCA Students from NDMVP Samaj's Karmaveer Adv Baburao Ganpatrao Thakare College of Engineering was arranged at UMS tech Labs on 6th October, 2015. The students accompanied with their faculties became familiar with UMS' unique way of working, infrastructure and the different cloud-based applications in which UMS has established its benchmark. The Nashik District Maratha Vidya Prasarak Samaj is one of the most prestigious centers of learning in the State of Maharashtra. The College is affiliated to Pune University and approved by AICTE, New Delhi and DTE, Government of Maharashtra.
As our Director, Mr. Shashank Todwal believes that theoretical knowledge is not enough for making a good professional career. With an aim to go beyond academics, this industrial visit provided students a practical perspective on the world of work.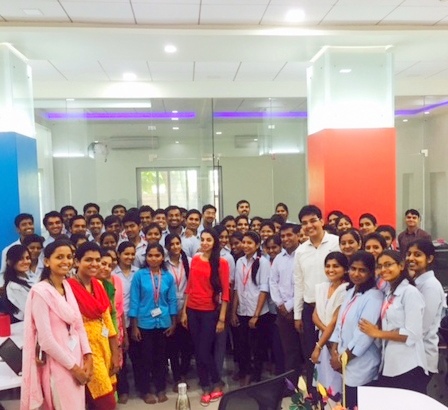 Mr. Shashank Todwal with students and faculty of KBT COE, Nashik
Our Director, Mr. Shashank Todwal and all UMSers welcomed the faculty and students with great enthusiasm. After introduction, Mr.Shashank Todwal explained the concept of Cloud Computing and gave an insight about some of the Cloud Telephony & Google Suite (formerly known as Google Apps) based products which UMS has developed. He introduced the students and faculty members with a trending technology of IoT (Internet of Things) with a small practical implementation and explained them with the future benefits. The session was quite interactive, students were excited and keen to know about the emerging technologies which were used within UMS.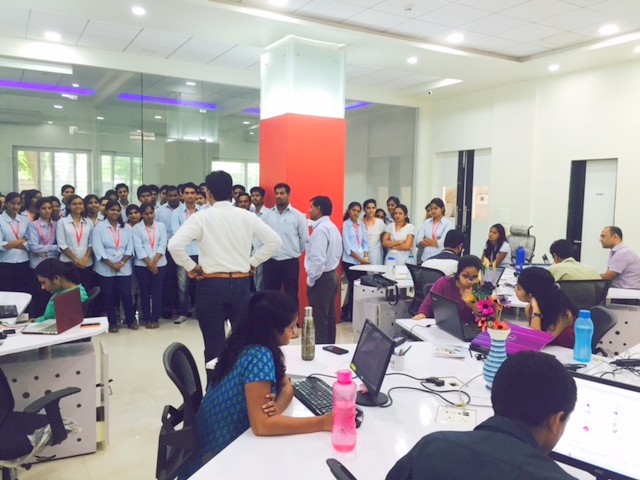 Mr. Shashank Todwal interacting with students of KBT COE
The students came to know about our workstation room where our Engineering team collaborates, the Conference Hall, Directors room, our Recreation Room known as the XBOX room where UMSers play different motion sensor games.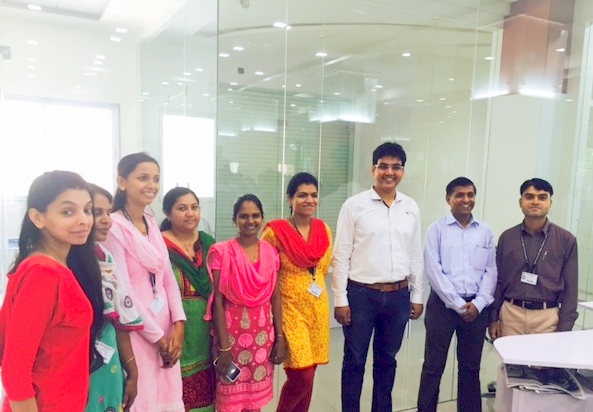 Mr. Shashank Todwal with faculty members of KBT COE
Students had great fun and got good learning experience during the industrial visit.