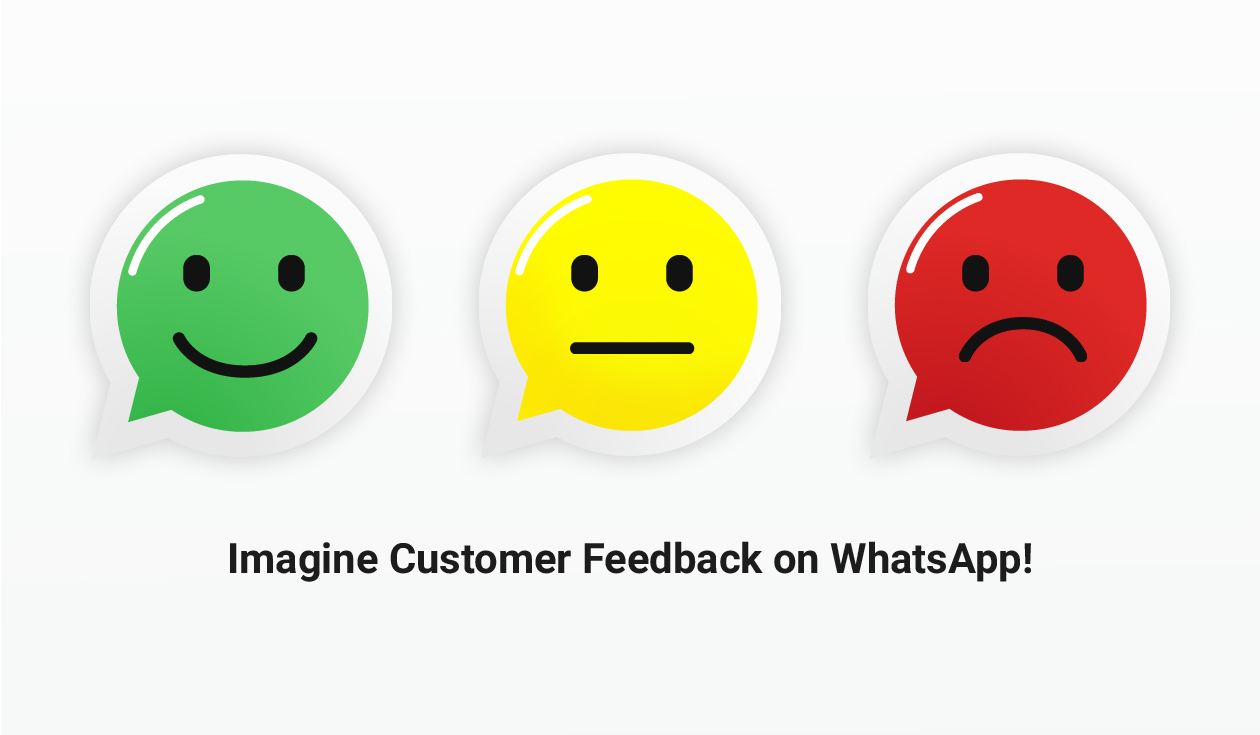 For businesses it is becoming more and more imperative that they have accurate and Quality customer feedback data to analyse and better their services. No secret that businesses are exploring new tools and methods to reach out to their customers. Certainly contacting customers on their WhatsApp for feedback would be a great opportunity to develop strong & Satisfying customer relationships.Simply Put: WhatsApp provides a safe and secure Instant messaging platform with at most Privacy.
Hence business have started using WhatsApp for gathering their Customers feedback. However most of the business don't have an automatic solution for this and hence they are not able to do it on large scale and efficiently. With Various WhatsApp Integration offered by UMS, automation of Feedback system over WhatsApp are possible.
With Integration of WhatsApp with Your CRM you can now start feedback campaign automatically straight from your CRMs and Record/Update Your customers Feedback in the WhatsApp history section under respective Ticket/contact or Lead section of the CRM. This method is highly efficient and saves over Agent time and other expenses which are involved while taking feedback by other conventional methods. The whatsApp integration is also possible with Google sheets, This solution is Simple and more cost effective than to have a CRM. All the feedback provided by your customer can easily be updated in the Google sheet and stored for your future analysis.
Benefits of Automated feedbacks taken over WhatsApp.
Straight and Direct communication. (No lost Emails & Dropped or Missed Phone  Calls)

Automated Feedback request sent on a click of Button.

Customers response available in Easy to use google sheets or CRM of your choice.

Satisfied & Delighted customers.

Most Economic and Cost effective
To summarize, In order to  make customers more loyal Companies should be certainly investing in personalized and sustainable relationships with customers over Instant messaging platforms like WhatsApp. Taking continuous feedback is one of them, by automating this step  over WhatsApp will certainly provide the companies the required data to leverage their existing position in Market and Improve on. Customers will also be happy to respond over WhatsApp rather than emails or surveys.
For more information on the integration please click here and leave us a message. We shall be happy to reach out to you.