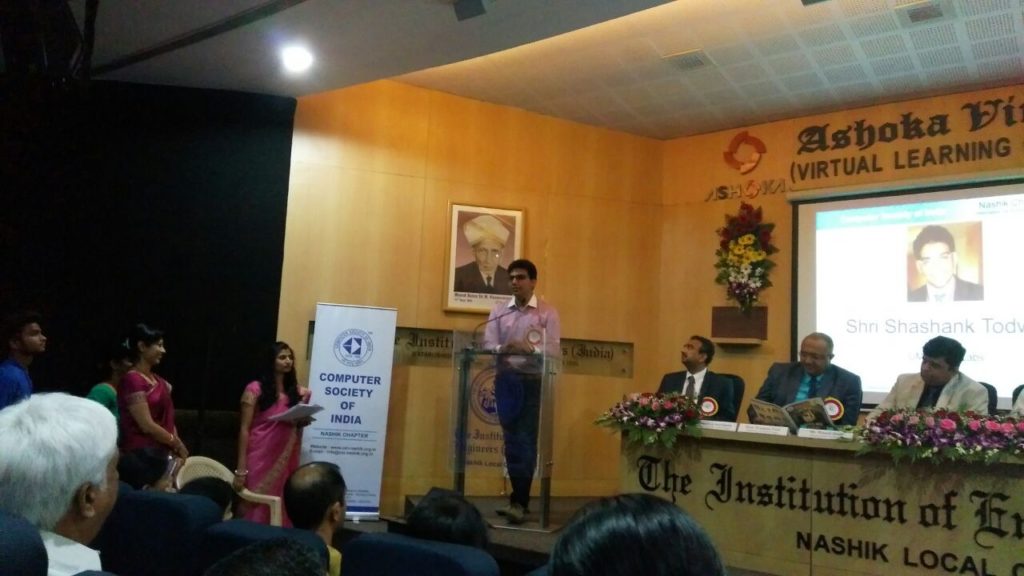 CSI Nashik Chapter
CSI Nashik Chapter Celebrated IT day and Bestowed Mr Shashank Todwal with "Distinguished IT Professional of Nashik" award.
The CSI (Computer Society of India) Nashik chapter celebrated Information Technology Day on 24th March 2016, and its Annual event. The program was conducted at Ashoka Virtue Hall, The Institute of Engineers, Nashik.
Many Industrialist, representatives of professional organisations, IT professionals, College Principals and students participated in the program with lot of enthusiasm.
CSI Nashik has always been a very active CSI chapter and has already received a number of awards in the past. The mission of the CSI is to facilitate research, knowledge sharing, learning and career enhancement for all categories of IT professionals, while simultaneously inspiring and nurturing new entrants into the industry and helping them to integrate into the IT Community.
And it was honor for The CEO & Founder of UMS Tech Labs, Mr Shashank Todwal to be bestowed with the "Distinguished IT Professional of Nasik Award". This award was intended to recognize the contribution and efforts of Mr. Shashank Todwal to the Information and Communication Technology field.