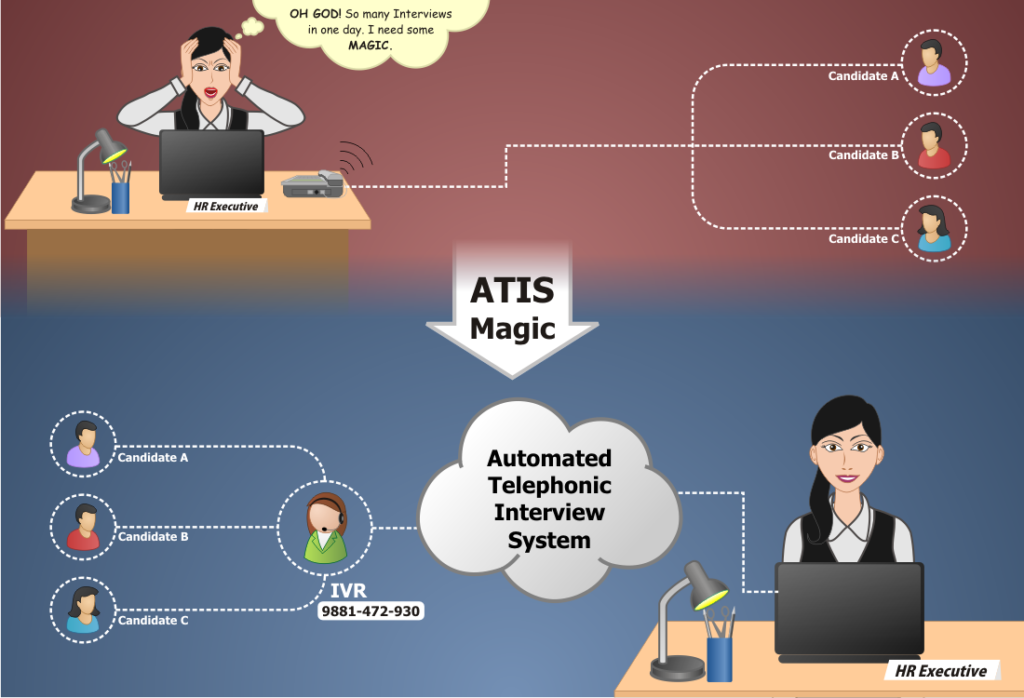 ATIS- A Revolutionary Alternative to the Traditional Interview System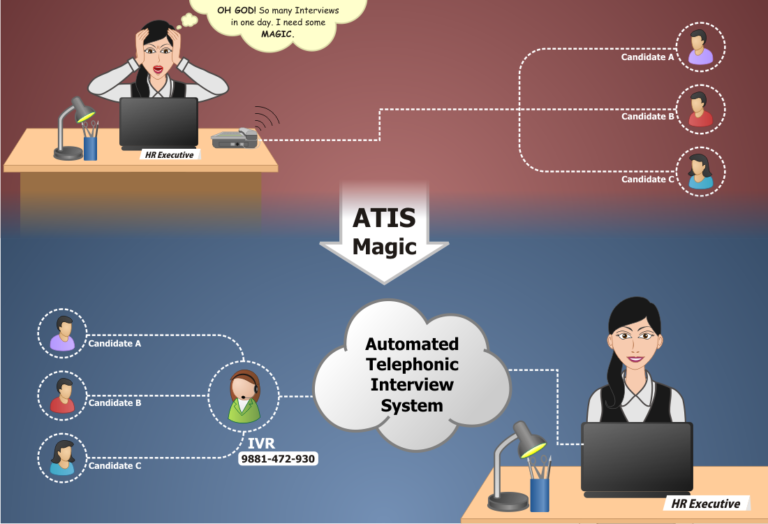 NEW: Dial +91 87676 99222 on your phone to Try out how ATIS works right now!
The interview is one of the significant factors in hiring. Perhaps the traditional interview is accorded too much power in selection. Treating candidates with respect and adopting systematic methods to ensure you are selecting the most qualified candidates are very crucial for a company. Thereafter, negotiating an appropriate salary and making a job offer that also proves to be one tedious task.
People entering the workforce may not have our values, our work ethics, or our motivation. They have to find methods, such as attending job fairs and sending out promotional mailings, to generate interest in particular positions and the company particularly.
All these and much more can be evaded with easy integration of the Automated Telephonic Interview System(ATIS) App. The IVR interview App is a system that allows telephonic interviews to be conducted with little or no interviewer intervention initially. The interviewer thus gains the liberty to assess the candidate at his/her leisure and have a better judgement for the candidature. It voices out the questions to the interviewee and waits for the first few answers to be recorded in the form of voice as well as by using the keypad on his/her telephone. The interview App offers key features as mentioned below:
Compatible with almost every phone (even a Landline!)
Unlimited Recorded Digit & Voice Responses
User-friendly database access (using Google spreadsheet)
Unlimited Phone Survey Questions & Responses
Since more and more companies now have cloud-based systems for recruiting, learning, and other HR applications, it is now easier than ever to switch. Additionally, easy integration of this system, reduced hardware/setup cost and less time-consuming, makes ATIS even more cost-effective.