UMS is a Google Cloud Partner and has Google Technologies in its DNA right from its inception. UMS offers valuable solutions using Google's Products like
Google Suite
(formerly Google Apps),
Google Cloud Platform
and
Chromebooks
. We've moved 1,00,000+ users to Google Suite across 500+ customers with largest being of 60,000+ users.
Besides, UMS is the only company in the world to offer IVR, Cloud Telephony, Call Centre Software, Call Recordings, Calls, Missed Calls and PBX over Google Sheets itself. In fact, we have a patent pending product line over Google Sheets and Telephony.
Current Pain Point
Current Cloud Telephony Services suffer from at least one of the following:
not easy to use
not customizable without a developer
not scalable, reliable or secure
requires additional integration with CRM/ customer systems adding to cost
the pricing isn't transparent with various pricing components: setup fee, number rental, per call minute fee, integration cost, additional features cost etc
Solution
We are the pioneers to offer customizable If-This-Then-That Platform for Business Communications with a pricing calculator that's available on our website; one can see what one has to pay transparently over our website itself. This combined with the ease of use of Google Sheets makes our product line unique.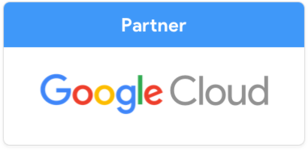 Being Google Cloud Partner, all of our products are based on Google Cloud Platform which ensures scalability, reliability and security.
All our products focus on the following:
Streamlining Operations and Customer Communications over Google Sheets or CRM

Analytics, monitoring and tracking of agent performance easily

Customizable, Integrable with any system

Simple "Pay For Solution" pricing

Ease of Use with interface as simple as Google Sheets
Our Leadership Team